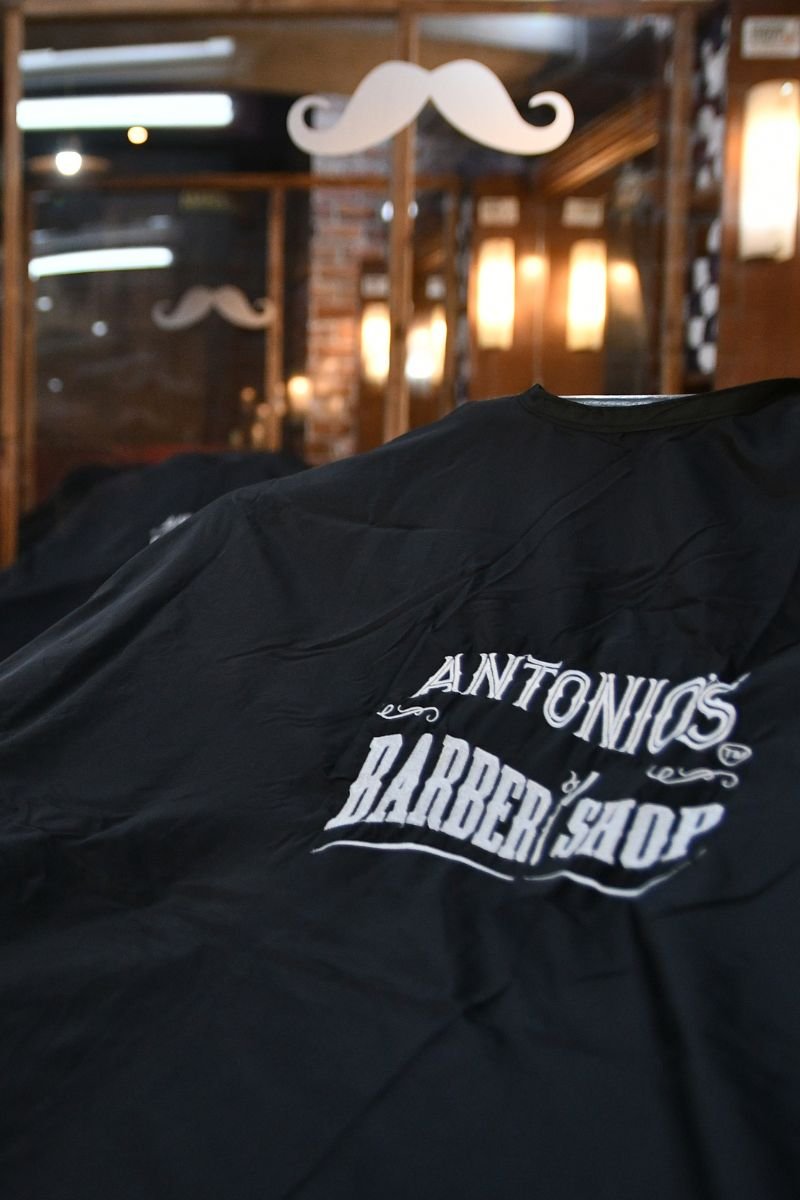 The Barber Shop
Following extensive training under a local barber, Antonio ran his own barbershop in Malta for a number of years, before emigrating to the UK and opening up a highly successful 'high street' barbershop in Leicester.
Bringing back with him a wealth of knowledge and experience on the latest hairstyles. From time old traditional techniques in using the ancient art of shaving, to creating the latest chique hairstyles for the younger generation, Antonio guarantees an enjoyable experience every time.
Antonio's Barber Shop moved to the new Quarters in Balzan to be in a traditional and stylish environment and together with his experienced and attentive barbers will welcome you as soon as you enter the door and take care of you until the moment you leave. It's a straightforward experience that will make you feel manlier. Antonio believes that Barbering is an art and not just a haircut...
Haircut €16
Wash & Hair Cut €18
Clipper Cut €12
Hot Towel Head Shave €14
Hot towel clean shave €14
beard grooming €12
beard grooming & Shave €14
hair cut & clean shave €26
Eyebrow threading €6
clipper cut & beard grooming €24
beard trimming €12
Haircut & Beard Trimming €24
Haircut, beard trimming & wash €28
Haircut, beard grooming & Shave €24
Clipper cut & beard trimming €22
Kids Hair Cut (-12years) €14
beard & Hair Dye €32
Eyebrow waxing €6
Hair Dye and Beard Dye Prices May Vary according to duration required.
The Executive
For our discerning clients who expect even more, we have pioneered the first true Executive Service in Malta.
The Executive Service experience starts by being hosted and served by the best barbers in the house, in complete comfort and privacy, whilst enjoying the finest brands of whisky and beers on a complimentary basis.
Other services are also available in the Executive room, feel free to choose from the list below.
Haircut €19
Wash & Hair Cut €21
Clipper Cut €14
Hot Towel Head Shave €17
Hot towel clean shave €17
beard grooming  €14
Kids Hair Cut (-12years) €14
hair cut & clean shave €29
clipper cut & beard grooming €26
beard trimming €14
beard grooming & shave €17
Haircut, beard trimming €26
Haircut, beard grooming & Shave €29
Full barbering Service (Approx 1hour 15mins) €39

– Wash & Head Massage
– Haircut
– Face Cleansing and Massage
– Hot Towel Beard Grooming or Clean Shave
– Face Mask
– Free Drinks
Full barbering Service (Approx 1hour 15mins) €39
Wash & Head Massage
Haircut
Face Cleansing and Massage
Hot Towel Beard Grooming or Clean Shave
Face Mask
Free Drinks